Santa Barbara, Costa del Sol, Spanien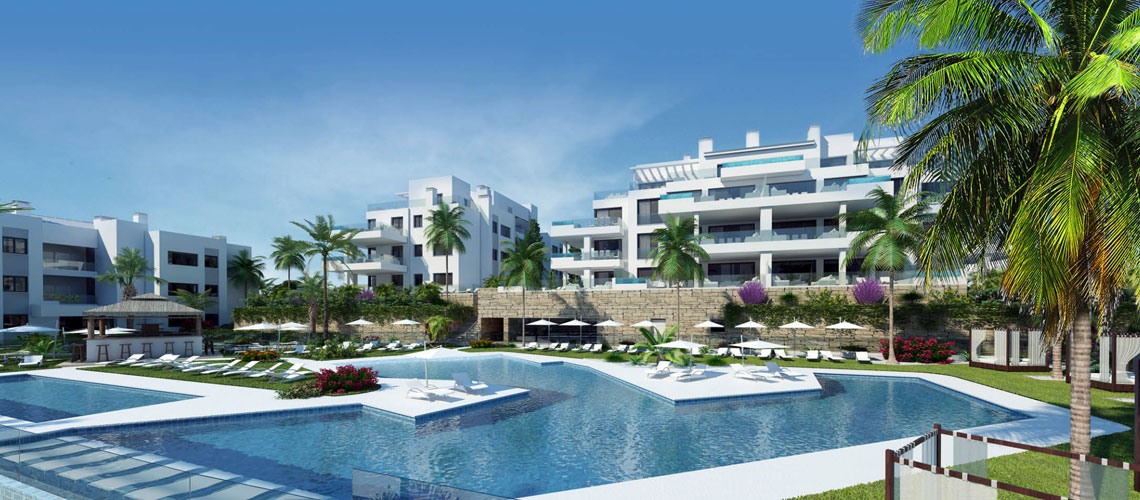 The best of both worlds

Minutes from the heart of La Cala de Mijas and boasting superb sea-views, this private gated community offers a unique opportunity to combine the refined exclusivity of high-end design and amenities with access to the outstanding concierge service and facilities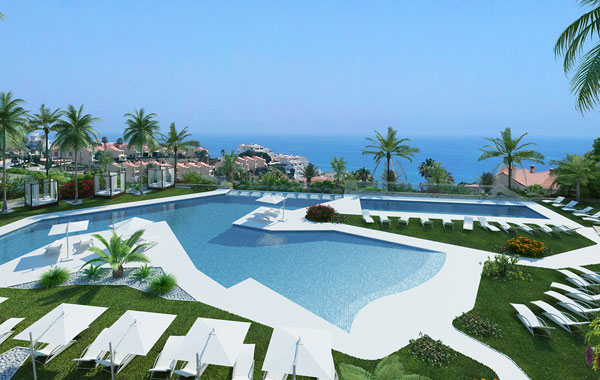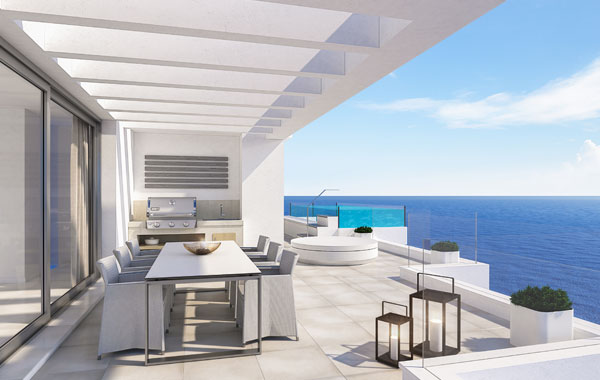 Designed

Designed to maximise functionality and provide a spacious, modern environment. The apartment interiors reflect the contemporary feel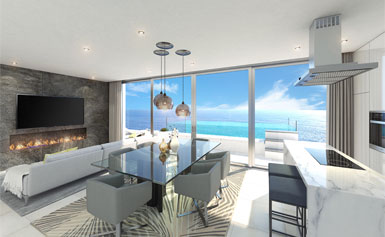 LIGHT & LIFE

The seamless transition from indoor to outdoor living areas, with the emphasis on natural light, creates a feeling of opulence. Expansive terraces with glass balustrades allow wonderful sea views. Accessorised with spacious outdoor seating, dining areas and a glass-fronted pool that maximise the year-round sunshine. The sophisticated style of your home is epitomised by the sensational grounds and pools.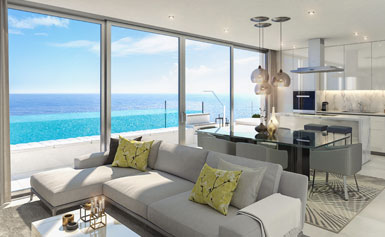 Health and Well-being

Your private oasis of lush tropical gardens
and landscaped grounds is further enhanced
by optional access to the unsurpassed year-round
activities and facilities of California Beach. Tennis courts, fitness activities and the kids' club allow you to energise or mellow. The private gym with sauna and Turkish bath completes the well-being aspect. The utmost care and consideration has been given to each and every design concept of the residence to provide you with the lifestyle you desire.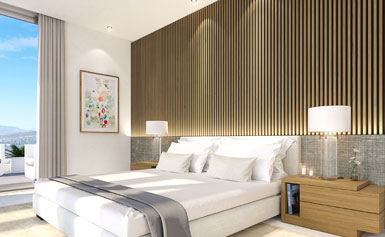 SPACE & PURPOSE

The complex has 5 apartment layouts. Select from a choice of 2 bedroom apartments or our range-topping 3-bed penthouses, all with quality design and high-end fixtures and fittings. Whether it's your permanent home or you wish to take advantage of our on-site rental services, you're certain to find the home for you.
EXQUISITE LOCATION:
Located in Mijas Costa, near Fuengirola, between cultural Malaga and stylish Marbella with
its renowed Puerto Banus, these properties are ideally positioned to
offer both full time or second home residents the perfect apartment combining
commodities and location.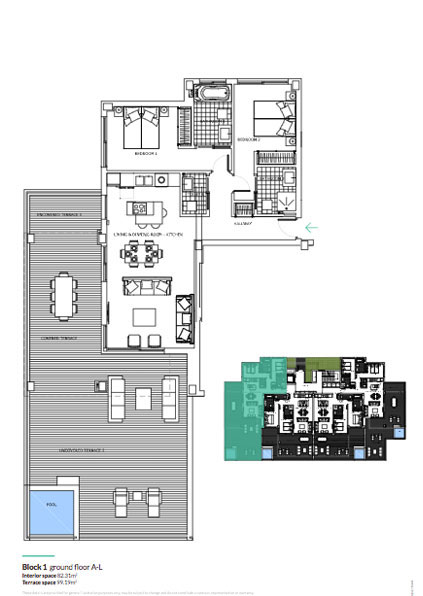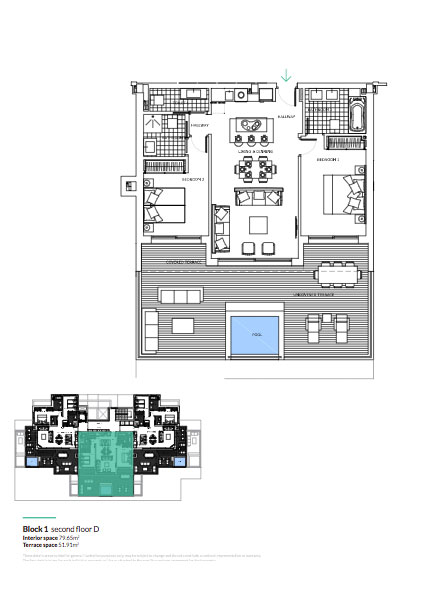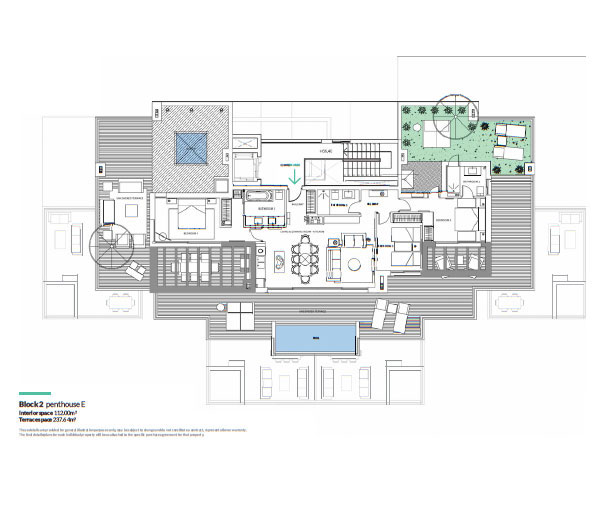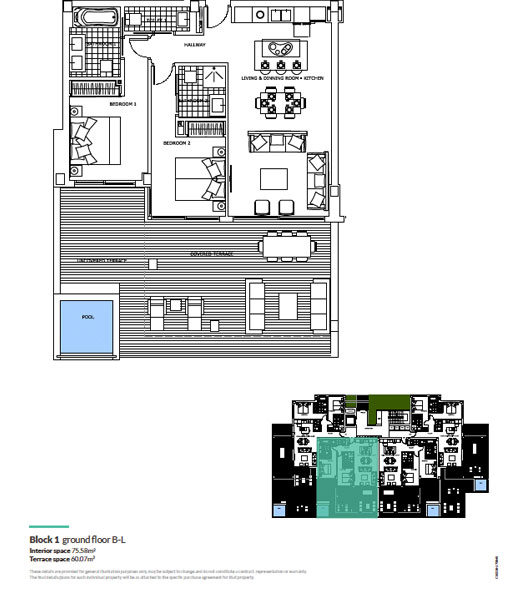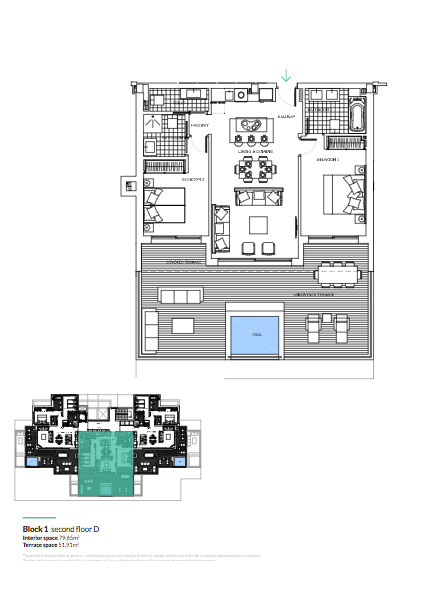 Price
Grundfloor 2 beds, 2 Baths, interior 75,58-82,57m², terrace 57,34-139,85m²
€449.000-€638.000*
First floor 2 beds, 2 Baths, interior 75,58-82,57m², terrace 31,21-32,4m²
€369.000-€434.000*
Second floor 2 beds, 2 Baths, interior 76,66-83,96m², terrace 31,21-53,90m²
€410.000-€451.000*
Penthouse 3 beds, 3 Baths, interior 112m², terrace 297m²
€1.150.000*
* All prices are excl. VAT or IVA 10%
SuperSol Benamiel Avda. de Salvador Vicente 2 Arroyo de la Miel Benalmadena 29631 Spain