Aria by the Beach Mijas Costa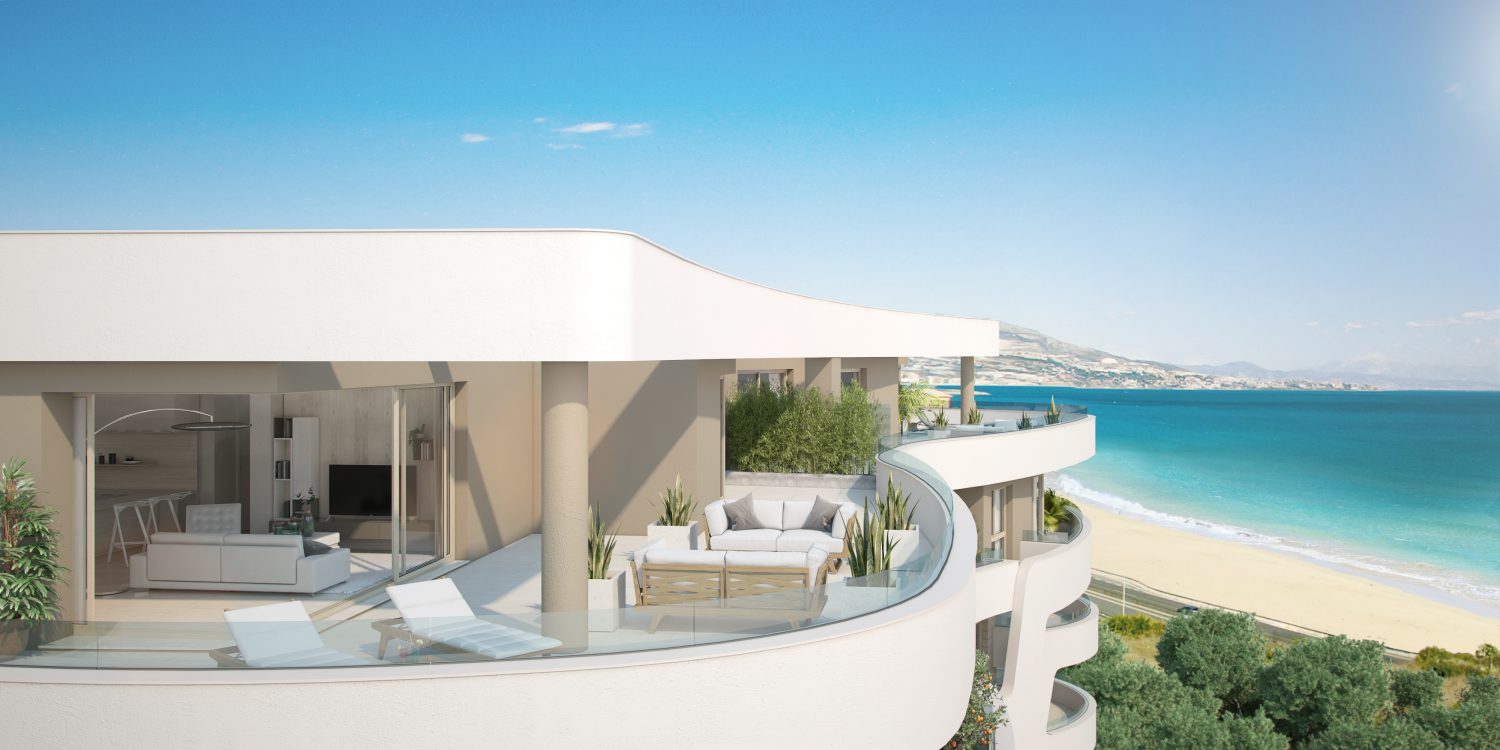 Bienvenidos Aria by the Beach!!. 39 viviendas y áticos disponibles directamente desde el promotor. Ubicada en Mijas Costa, en una elevada posición le regalará incomparables
vistas y accesos dorectos a la playa.


Welcome to Aria by the Beach!! 39 apartments & penthouses available for sale from the developer. Located in Mijas Costa in an elevated position providing unparalleled views and direct beach access.

Välkommen till Aria vid stranden ! 39 lägenheter och takvåningar till salu från Euro Estates Benalmadena. Beläget i Mijas Costa på en höjd läge som ger oöverträffad utsikt och direkt tillgång till stranden.



Mijas Costa es una franja del litoral costero que conecta Marbella con la bulliciosa Fuengirola. En ella se mezclan de manera perfecta las características de ambas, dando lugar a un kugar replero de elegancia y actividad

Mijas Costa is a stretch of coastline that connects central Marbella to its bustling neighbour, Fuengirola. It perfectly blends the key characteristics of both, offering elegance
and activity in abundance.

Mijas Costa är en kuststräcka som förbinder centrala Marbella med sin livliga granne Fuengirola. Det kombinerar perfekt de båda områdena och erbjuder elegans och verksamhet i överflöd
DISTANCES / DISTANCIAS Málaga: 30' - 35 kms. Marbella: 28' - 27 kms. - SHOPPING CENTRES / CENTROS COMERCIALES El Corte Inglés: 8' - 5 kms Centro Comercial Miramar: 4' - 2 kms Parque Comercial Miramar: 4' - 1 km - GOLF COURSES / CAMPOS DE GOLF Cerrado del Águila Golf Resort: 10' - 5 kms Club de Golf El Chaparral: 15' - 7 kms Miraflores Golf: 17' - 13 kms Calanova Golf: 20' - 12 kms - AIRPORTS / AEROPUERTOS Málaga: 22' - 27 kms. Gibraltar: 75' - 110 kms. - TRAIN STATION / ESTACIONES TREN Fuengirola: 9' - 4 kms. Málaga: 33' - 32 kms.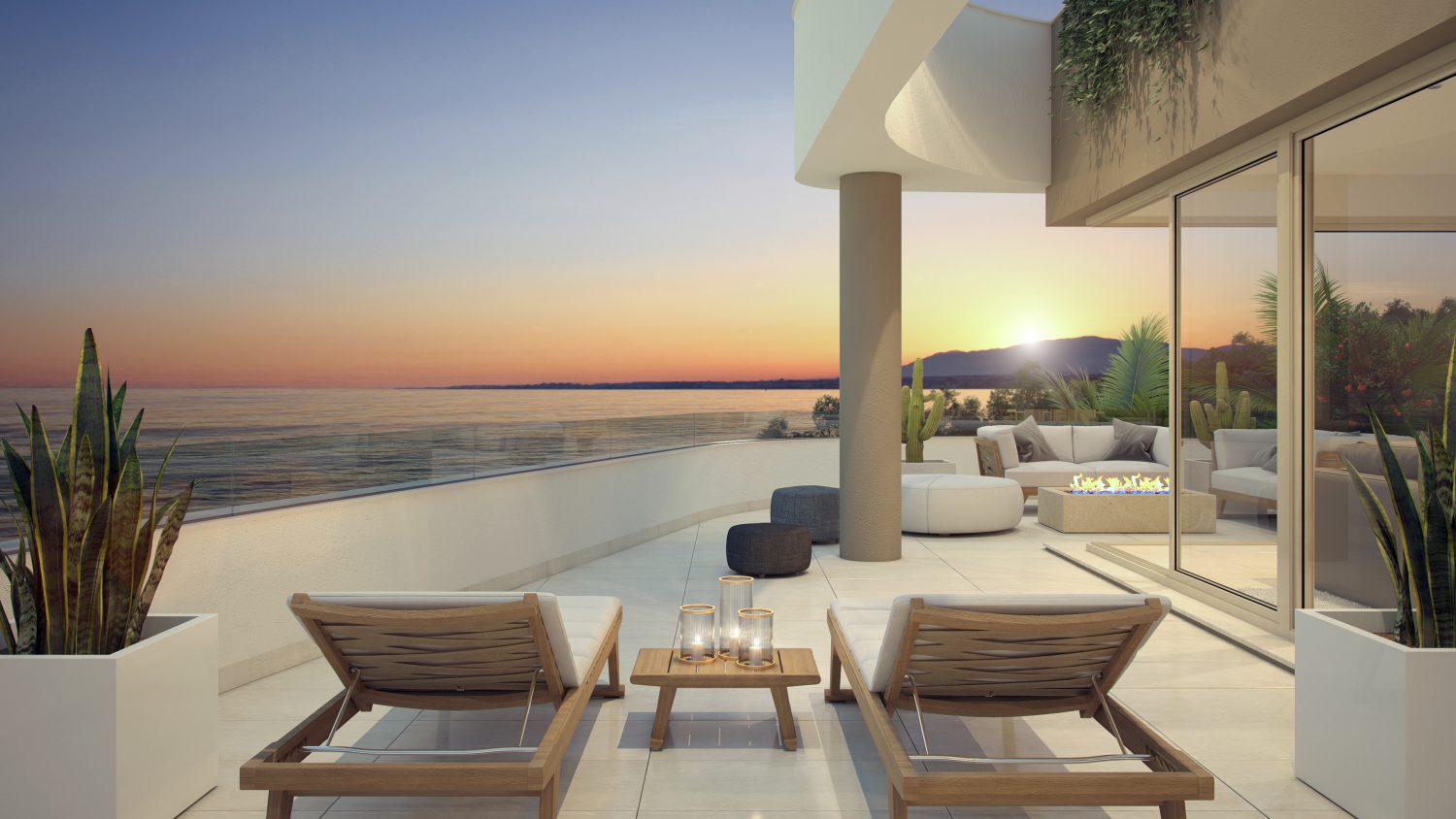 Las vistas del Mar Mediterráneo le acompañarán por cada una de las zonas del complejo, ya sea mientras descansa junto a la piscina o disfruta de una de las 39 viviendas o áticos orientados hacia el sur.

Mediterranean Sea views penetrate every area of the resort, whether meandering through the lush gardens, reclining by the pools or residing within one of the 39 southerly-facing apartments or penthouses

Medelhavsutsikt tränger igenom alla områden i orten, oavsett om de slingrar sig genom de grönskande trädgårdarna, ligger vid poolerna eller bor i en av de 39 södra lägenheterna eller takvåningarna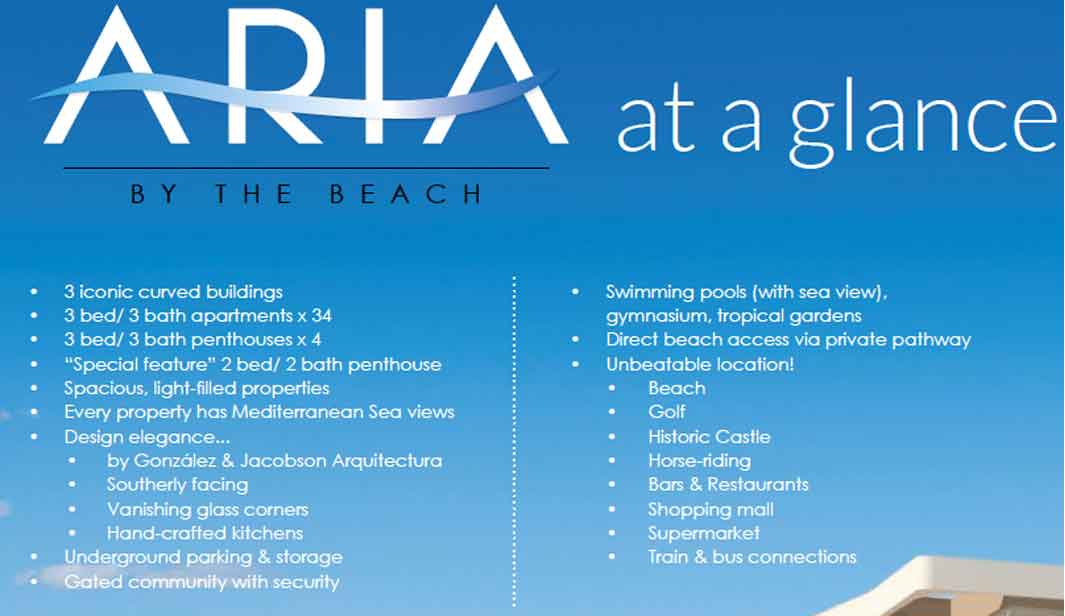 A unified design provides spacious communal grounds with
uninterrupted lines-of-sight across from the pool to the central
"plaza" and through the sprawling gardens. These open areas
give the resort a fresh feeling and allows the sunshine to flow
throughout.
Once inside the property, you are immediately met with an
unbeatable Mediterranean Sea view. The master bedrooms
have been intentionally positioned to enjoy the same vistas as
the main living areas, which combine the kitchen, dining and
lounge for a maximised sense of space.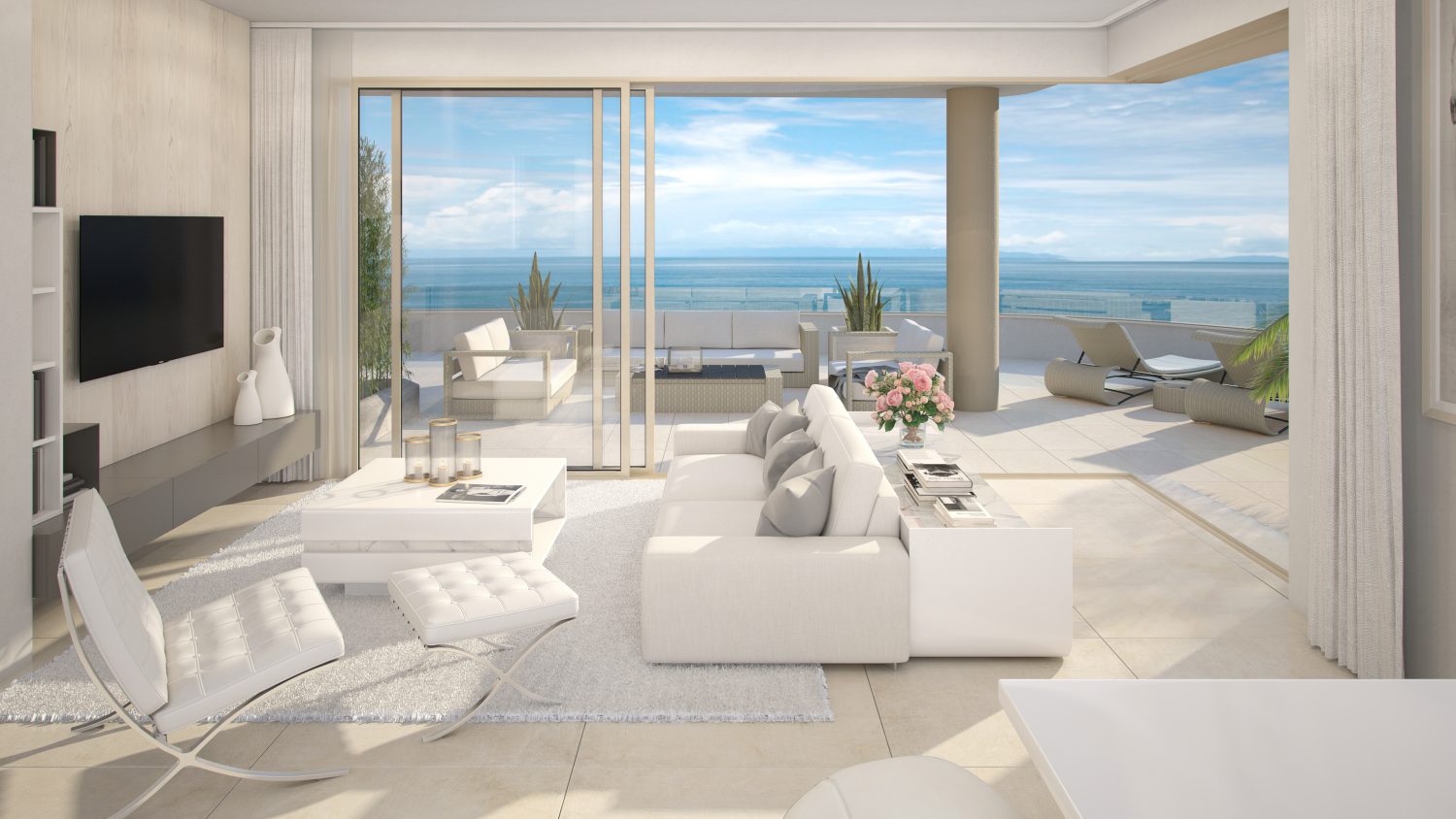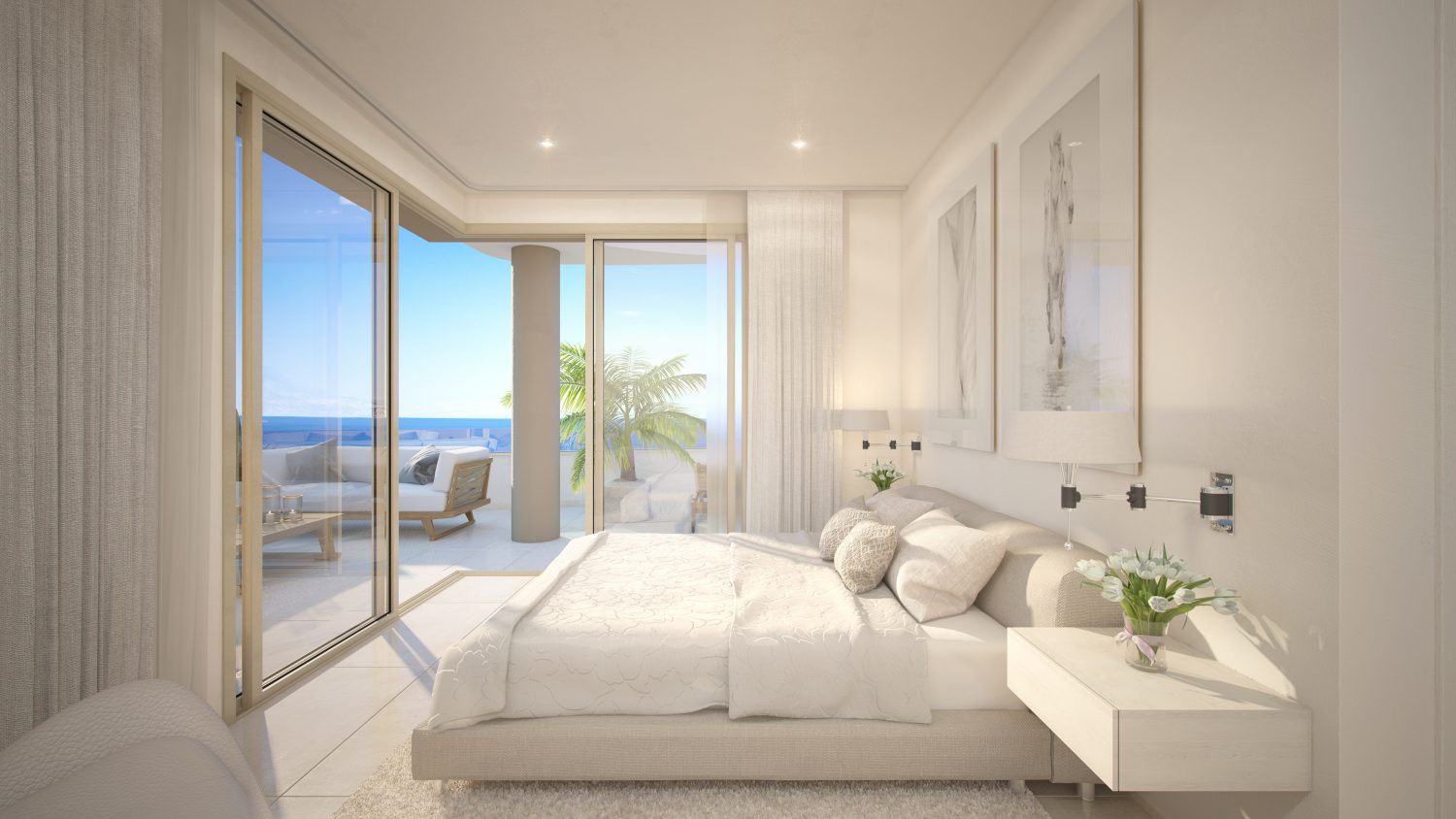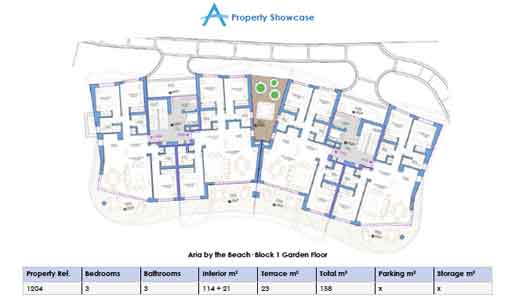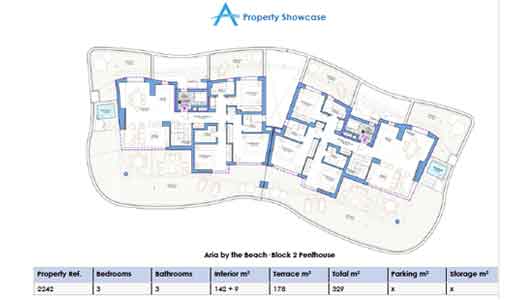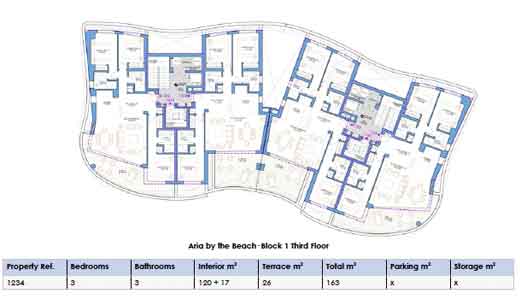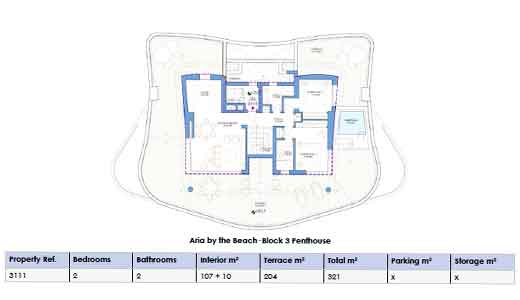 Price from 445.000€ plus IVA
SuperSol Benamiel Avda. de Salvador Vicente 2 Arroyo de la Miel Benalmadena, Malaga 29631 Spain